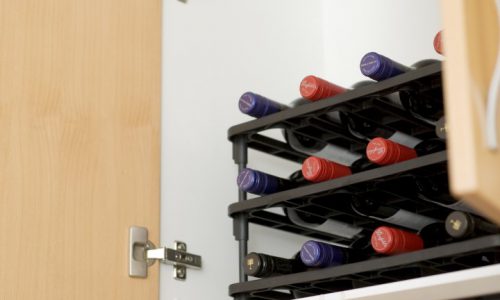 Why Choose Vinrac?
Vinrac wine racks are an attractive display piece in your home or for a special commercial wine display and makes a great gift idea for someone you love.
Vinrac also happens to be one of the least expensive products available providing great wine storage from $1.21 per bottle.
You can learn more about designing your own wine rack, be inspired by some creative ways you can create your own cellar, get the dimensions and other important information you need for ordering, learn how easy it is to assemble the Vinrac, and a whole lot more on our other pages.
Visit our Facebook page and see some great images in use at some of our satisfied customer's homes.
Need to know more?
Call us at 02 4340 4200 (during business hours)
Buy Wine Racks Online »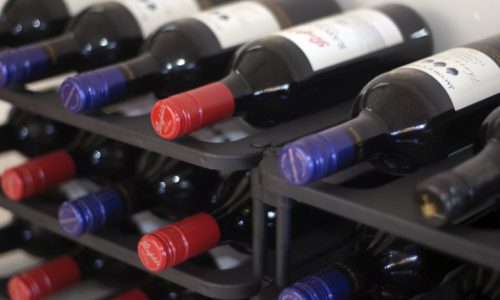 Wine storage – Elegant and Stylish
Are you looking for an elegantly stylish, hard-wearing solution for your wine storage problems, and one that doesn't cost the earth?
Vinrac comes to the party with a versatile modular wine rack that will be a real centre of attention for any home, restaurant or commercial wine retailer.
Vinrac is a complete DIY wine rack that is perfect for all your wine storage needs from those tight awkward storage spaces under stairs or on top of cupboards to large commercial wine storage for more than 240 bottles of wine.
View our Wine Rack Designs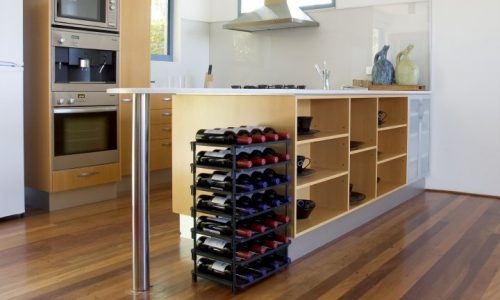 Good wine deserves great storage
Look at the great features that make the Vinrac modular wine racks one of the best wine racks available:
Can add and rearrange the wine rack to suit your needs for small or large quantities of wine bottles.
Saves space and can be set up anywhere – kitchen, living room, under the stairs
Clever design safely cradles most bottle sizes including champagne bottles.
Prevents the corks from drying out and maintains your wine's superior qualities thanks to the horizontal storage of your wine.
Stable and tough ABS plastic construction using recycled plastics—protects your valuable wine and the environment as well
Easy to assemble–no tools required
Free standing with no need to anchor it to the floor
Visit our Wine Rack Shop
Vinrac Wine Racks
Easy, Modular, Stylish